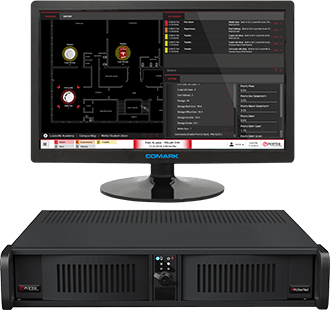 PotterNet
Graphical Monitoring Control Software
---
Introducing the newest and most innovative graphical monitoring control software in the industry. Ensure optimal performance and lasting protection on select Potter IP-Based systems using unmatched technology. A simple configuration will have your system monitored in minutes with advanced tools that allow endless customization.
PotterNet is a desktop application that facilitates the monitoring and control of IPA, AFC/ARC, and PFC-4064 fire alarm control panels. It utilizes a distributed client-server model for communication in order to reduce or eliminate single points of failure.
PotterNet will monitor all of your compatible Potter panels in a single building, on a local campus, or across multiple sites anywhere in the world.
For additional information on Potter Fire Alarm Systems visit our Fire Training Videos Section.
---