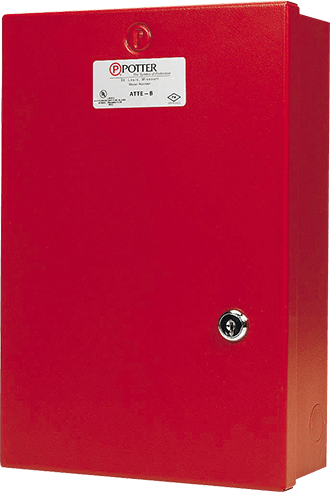 ATTE-B
Obsolete Product
Fire Alarm and Trouble Transmitter
---
The model ATTE-B is an electric motor driven McCulloh type transmitter which may be connected to a local NON-CODED type control unit to transmit CODED alarm and trouble signals. This alarm and trouble transmitter is suitable for Central Station, Proprietary and Remote Station protected premises services.
A shunt switch is provided so the unit may be used in a "Shunt Non-Interfering" arrangement.
The model ATTE-B is designed for 12 to 24 volt AC or DC operation.
---